About
An honest auction experience with high-quality presentation and industry leading customer service.
Established in 1998, PWCC Auctions, LLC consistently offers some of the finest professionally graded sportscards with Top 200 cards strewn throughout each monthly auction. We have spent the past 14 years working to provide collectors a more efficient, cost effective option for both building and selling their collections. We insist on auction integrity, where buyers can expect an honest bidding experience, free of reserves and open to bidders worldwide. Our consigners can expect high quality service with industry-leading presentation, paired with the fastest payments and lowest rates of any established auction house. We have unique programs in place to support both buyers and sellers. Our goal is to restore the fun of card collecting, and we look forward to the opportunity to show you why we are the best option for buying and selling sportscards in the hobby.
Current Auction
2014 Premier Auction #10
Consignment Deadline: November 14th, 2014.
Auction Start Dates: November 25th – December 11th, 2014.
Auction End Dates: December 2nd – 18th, 2014.
Auction has ended
Next Auctions
2015 NFL Playoff Auction
Consignment Deadline: December 31st, 2015.
Auction Start Dates: January 7th – 8th, 2015.
Auction End Dates: January 14th – 15th, 2015.
Consign to this auction:
Results
Some highlights from our most recent auction: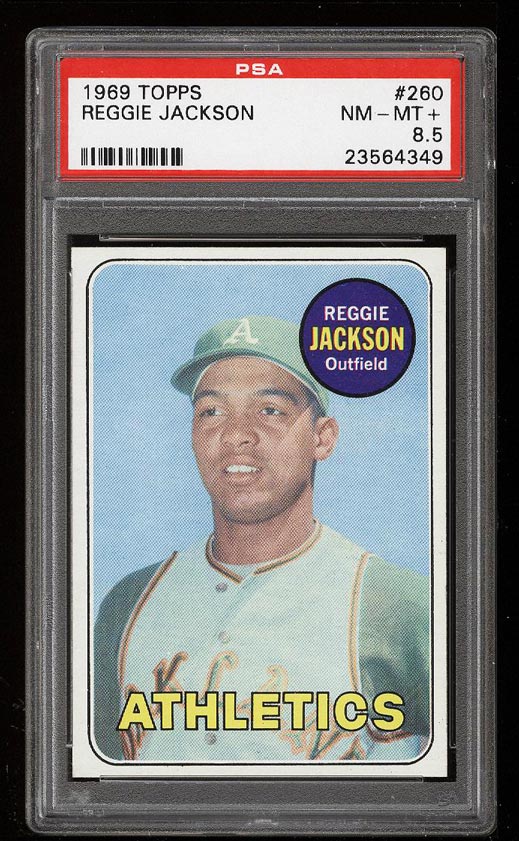 1969 Topps Reggie Jackson ROOKIE RC #260 PSA 8.5 NM-MT+ (PWCC)
Closing price — $2,400.00
2014 Premier Auction #10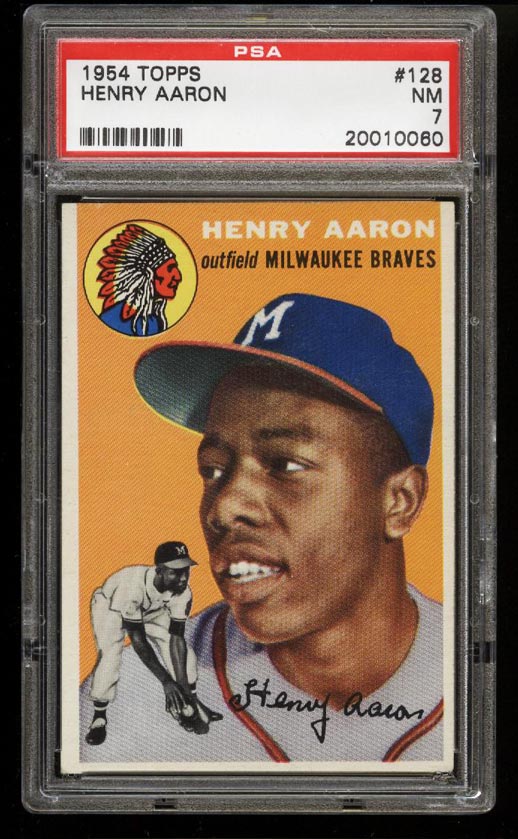 1954 Topps Hank Aaron ROOKIE RC #128 PSA 7 NRMT (PWCC)
Closing price — $4,300.00
2014 Premier Auction #10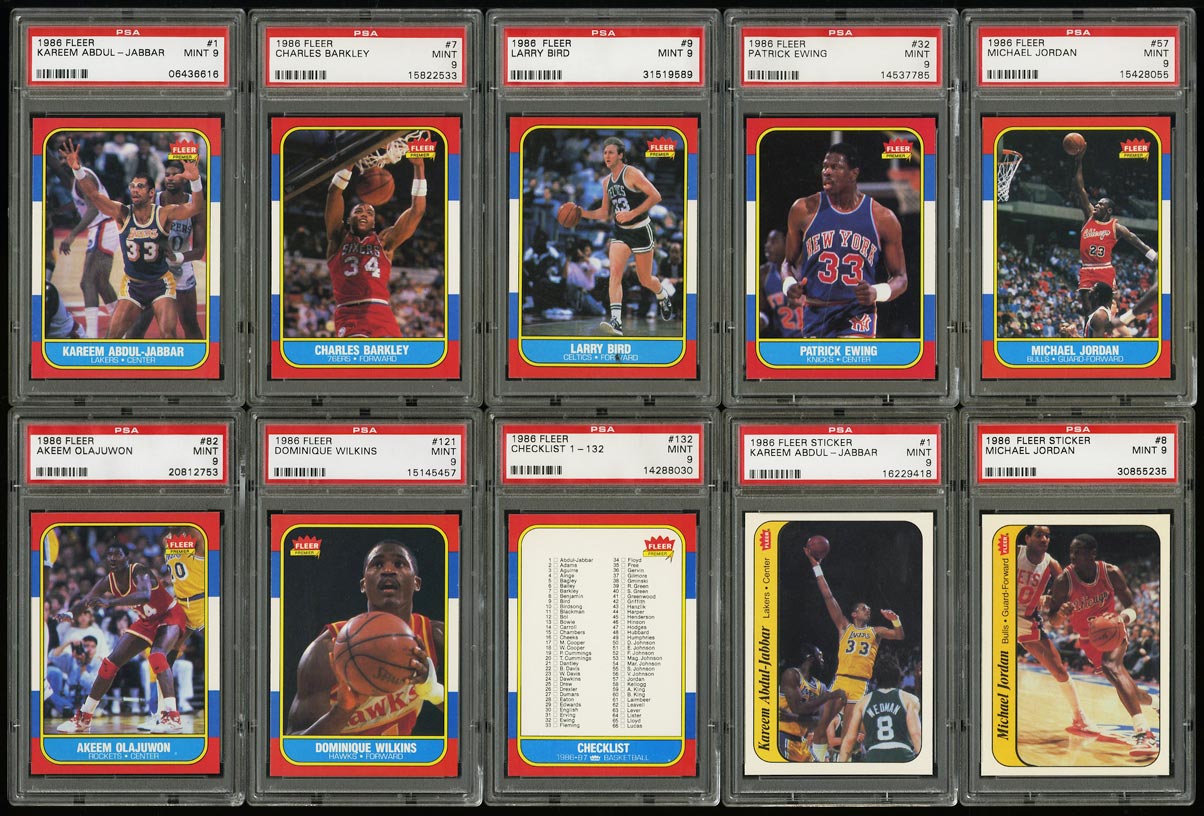 1986 Fleer BBall Ultra Hi-Grd COMPLETE SET Michael Jordan RC ALL PSA 9 (PWCC)
Closing price — $6,900.00
2014 Premier Auction #10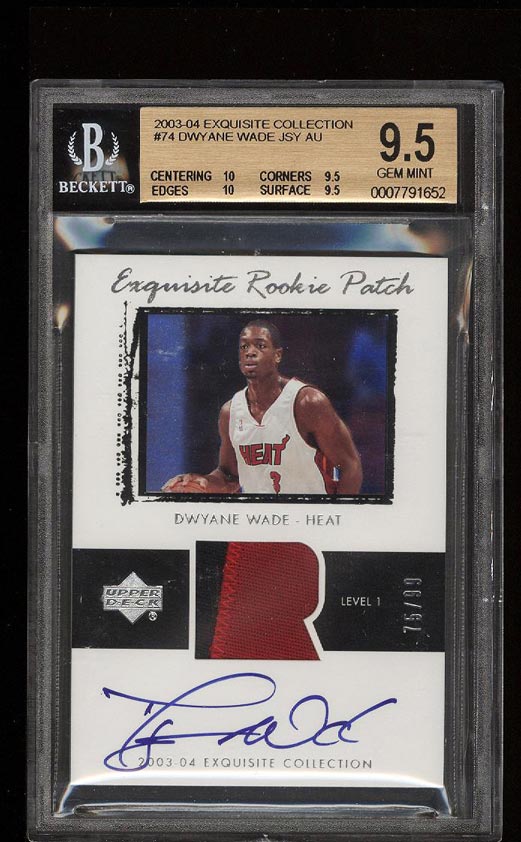 2003 Exquisite Rookie Patch Dwyane Wade ROOKIE RC AUTO /99 #74 BGS 9.5 (PWCC)
Closing price — $4,269.00
2014 Premier Auction #10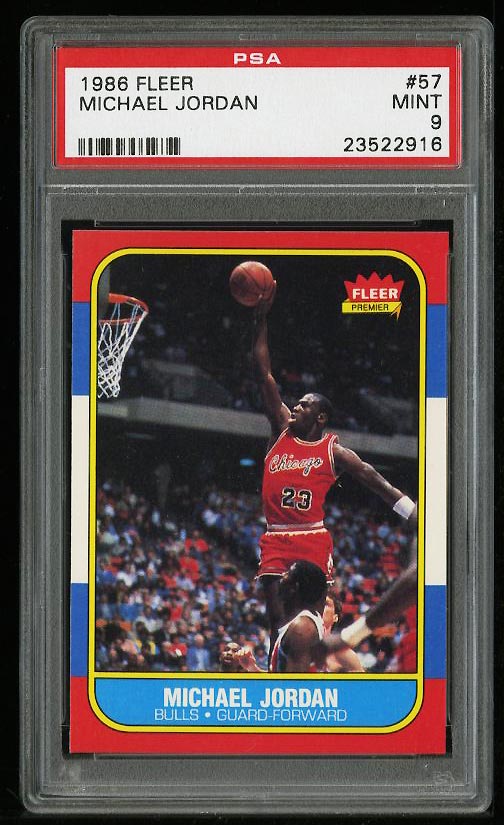 1986 Fleer Basketball Michael Jordan ROOKIE RC #57 PSA 9 MINT (PWCC)
Closing price — $2,247.00
2014 Premier Auction #10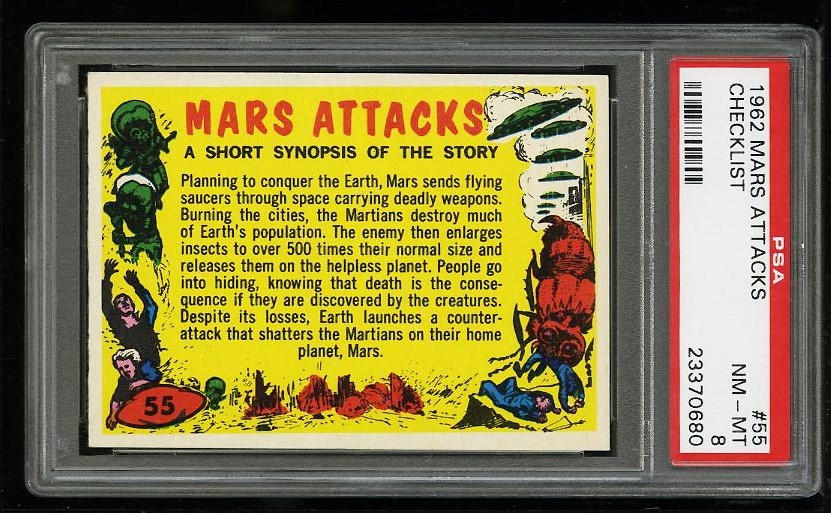 1962 Topps Mars Attacks Checklist #55 PSA 8 NM-MT (PWCC)
Closing price — $3,383.00
2014 Premier Auction #10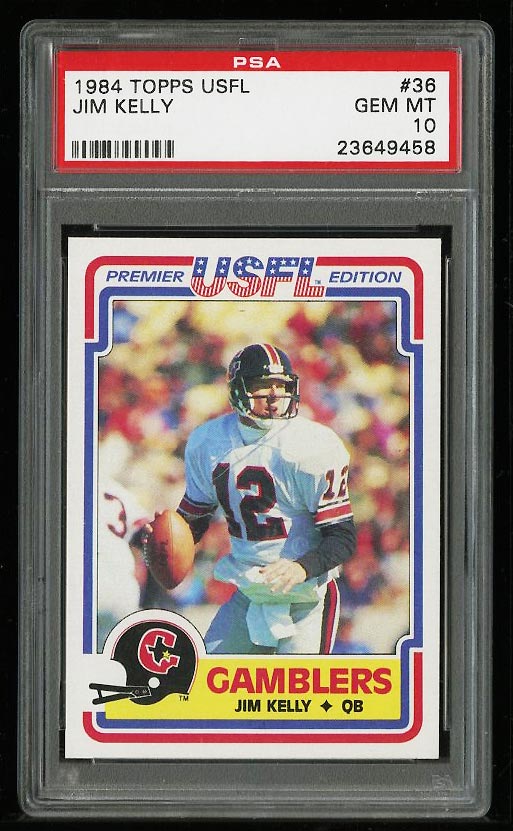 1984 Topps USFL Jim Kelly ROOKIE RC #36 PSA 10 GEM MINT (PWCC)
Closing price — $3,500.00
2014 Premier Auction #10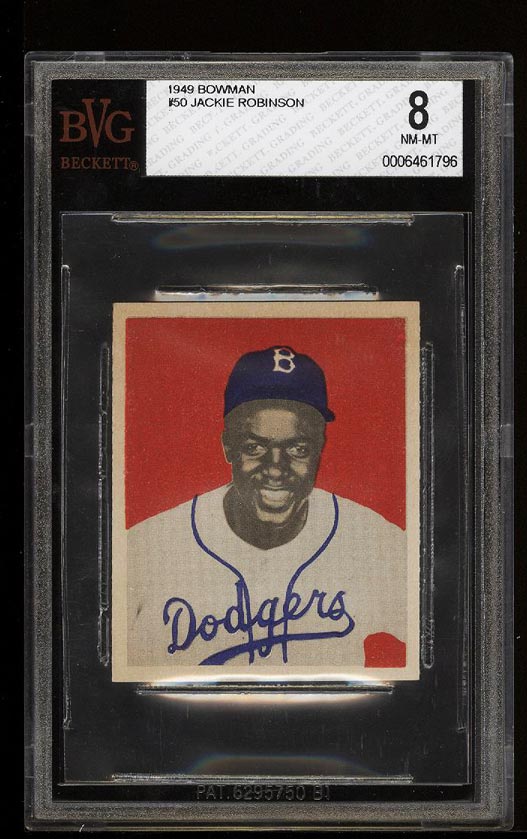 1949 Bowman Jackie Robinson ROOKIE RC #50 BVG 8 NM-MT (PWCC)
Closing price — $3,150.00
2014 Premier Auction #10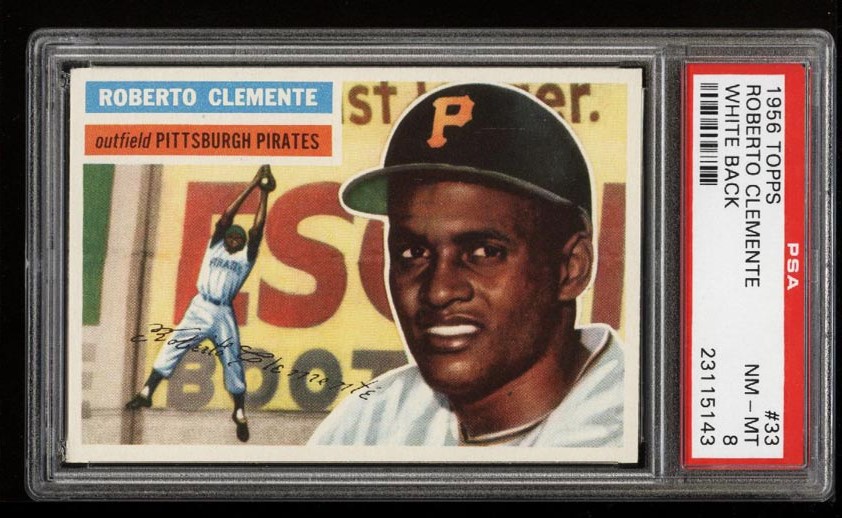 1956 Topps Roberto Clemente WHITE BACK #33 PSA 8 NM-MT (PWCC)
Closing price — $2,053.00
2014 Premier Auction #10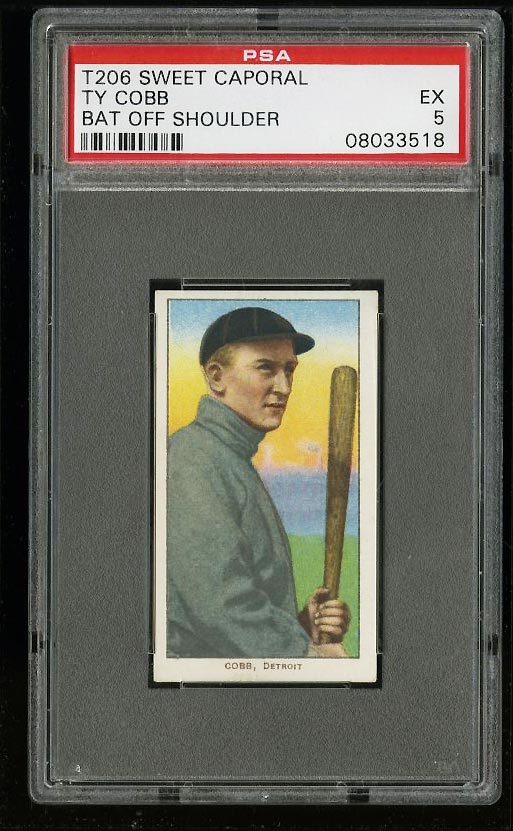 1909-11 T206 Ty Cobb BAT OFF SHOULDER PSA 5 EX (PWCC)
Closing price — $2,935.00
2014 Premier Auction #10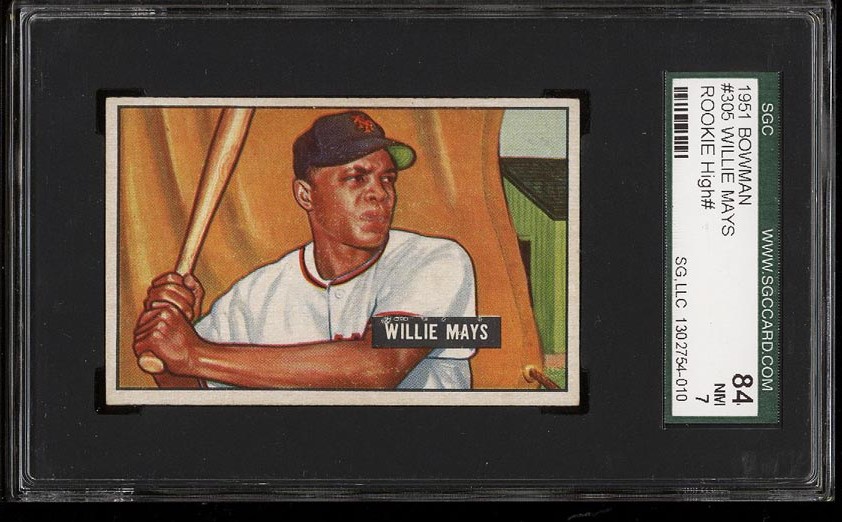 1951 Bowman Willie Mays ROOKIE RC #305 SGC 7/84 NRMT (PWCC)
Closing price — $3,673.23
2014 Premier Auction #10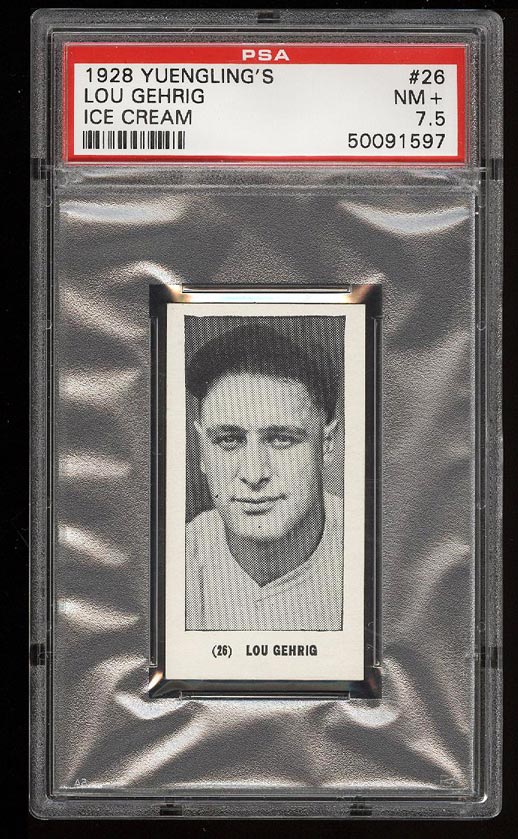 1928 Yuengling's Ice Cream Lou Gehrig #26 PSA 7.5 NRMT+ (PWCC)
Closing price — $2,125.00
2014 Premier Auction #10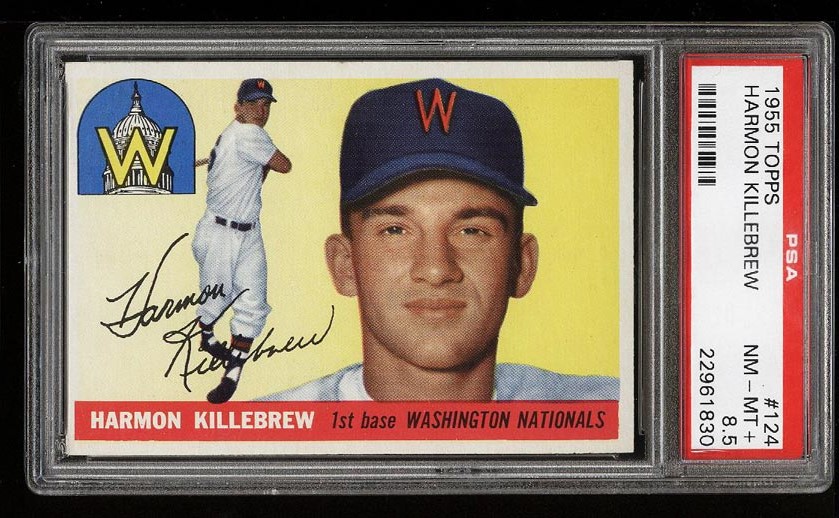 1955 Topps Harmon Killebrew ROOKIE RC #124 PSA 8.5 NM-MT+ (PWCC)
Closing price — $2,750.00
2014 Premier Auction #10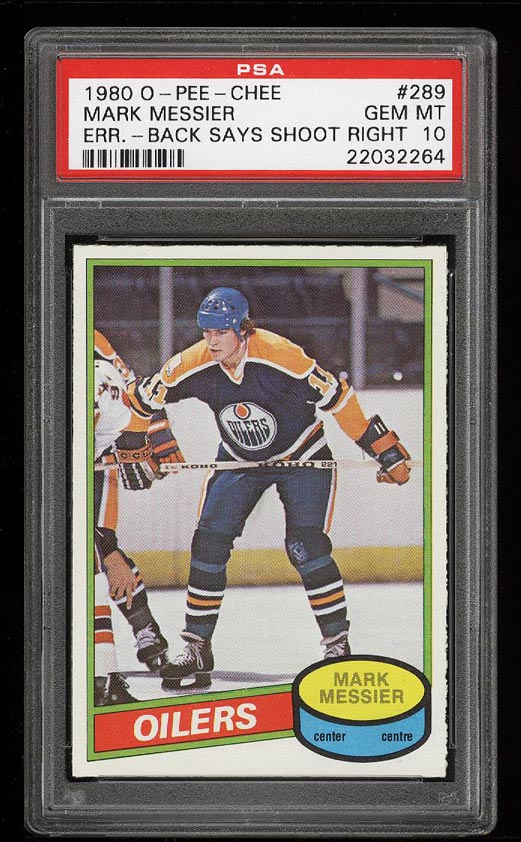 1980 O-Pee-Chee Hockey Mark Messier ROOKIE RC #289 PSA 10 GEM MINT (PWCC)
Closing price — $3,250.00
2014 Premier Auction #10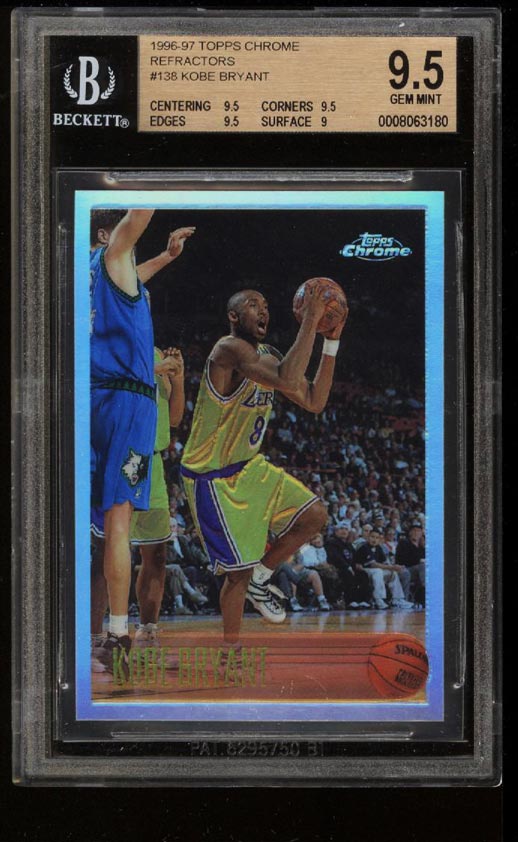 1996 Topps Chrome Refractor Kobe Bryant ROOKIE RC #138 BGS 9.5 GEM MINT (PWCC)
Closing price — $5,100.00
2014 Premier Auction #10