About
An honest auction experience with high-quality presentation and industry leading customer service.
Established in 1998, PWCC Auctions, LLC consistently offers some of the finest professionally graded sportscards with Top 200 cards strewn throughout each monthly auction. We have spent the past 14 years working to provide collectors a more efficient, cost effective option for both building and selling their collections. We insist on auction integrity, where buyers can expect an honest bidding experience, free of reserves and open to bidders worldwide. Our consigners can expect high quality service with industry-leading presentation, paired with the fastest payments and lowest rates of any established auction house. We have unique programs in place to support both buyers and sellers. Our goal is to restore the fun of card collecting, and we look forward to the opportunity to show you why we are the best option for buying and selling sportscards in the hobby.
Current Auction
2014 Premier Auction #3
Consignment Deadline: March 10th, 2014.
Auction Start Dates: March 23rd – April 7th, 2014.
Auction End Dates: March 30th – April 14th, 2014.
Auction has ended
Next Auctions
2014 Premier Auction #4
Consignment Deadline: April 14th, 2014.
Auction Start Dates: April 27th – May 11th, 2014.
Auction End Dates: May 4th – 18th, 2014.
Results
Some highlights from our most recent auction: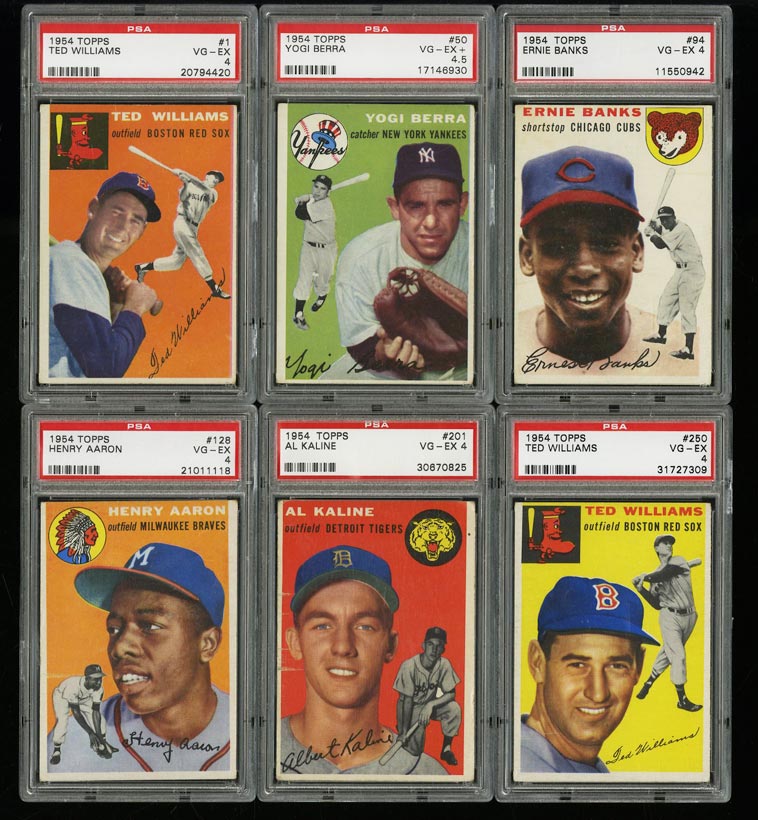 1954 Topps Mid-Grade COMPLETE SET Hank Aaron Ernie Banks Al Kaline RC PSA (PWCC)
Closing price — $2,938.00
2014 Premier Auction #3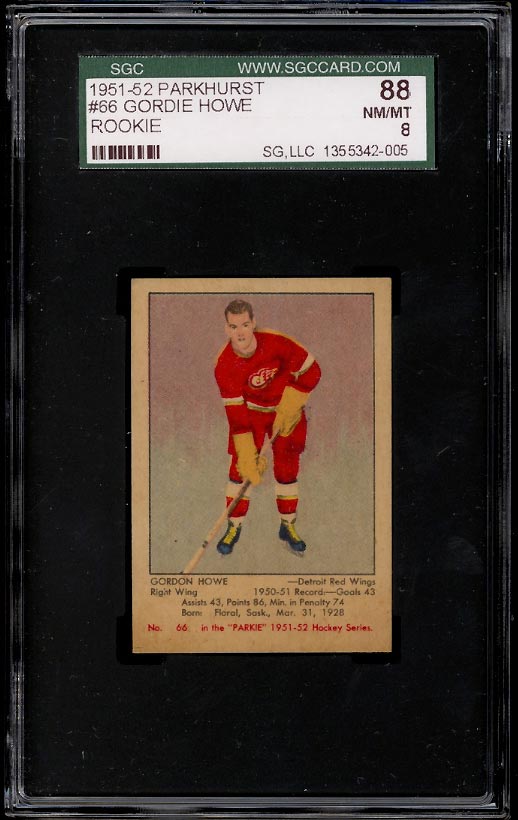 1951 Parkhurst Gordie Howe ROOKIE RC #66 SGC 8 NM-MT (PWCC)
Closing price — $9,478.00
2014 Premier Auction #3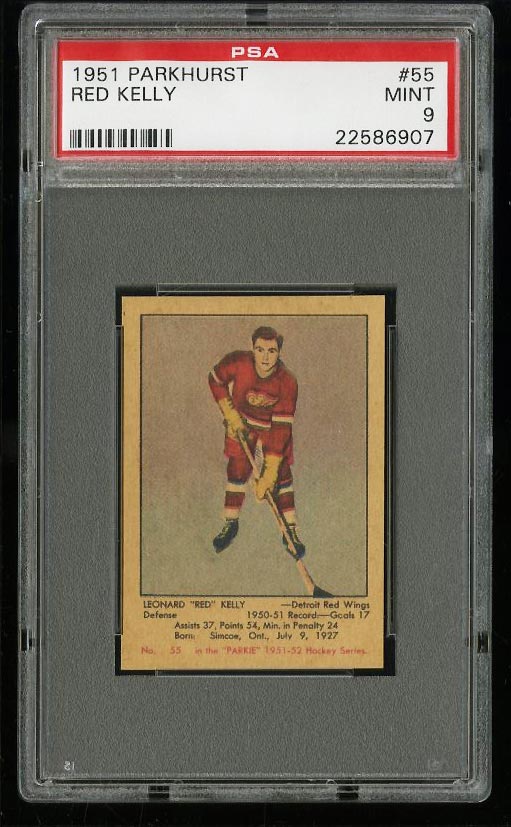 1951 Parkhurst Red Kelly ROOKIE RC #55 PSA 9 MINT (PWCC)
Closing price — $3,025.75
2014 Premier Auction #3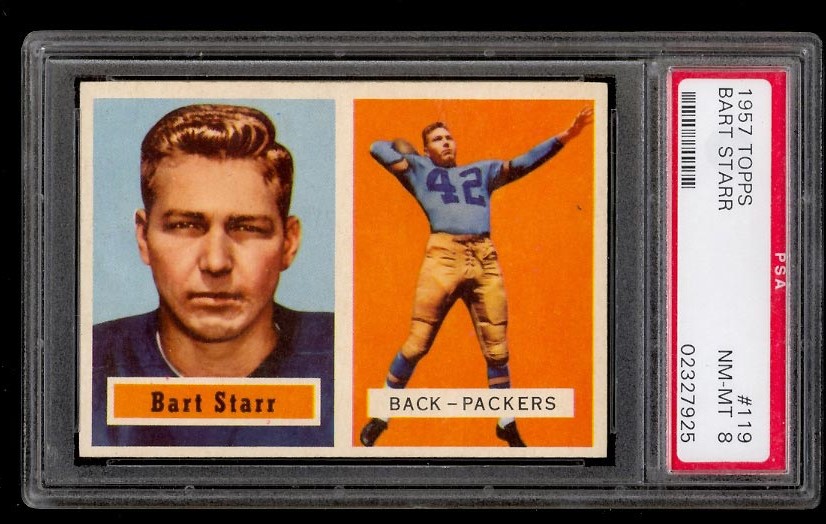 1957 Topps Football SETBREAK Bart Starr #119 ROOKIE RC PSA 8 NM-MT (PWCC)
Closing price — $4,100.00
2014 Premier Auction #3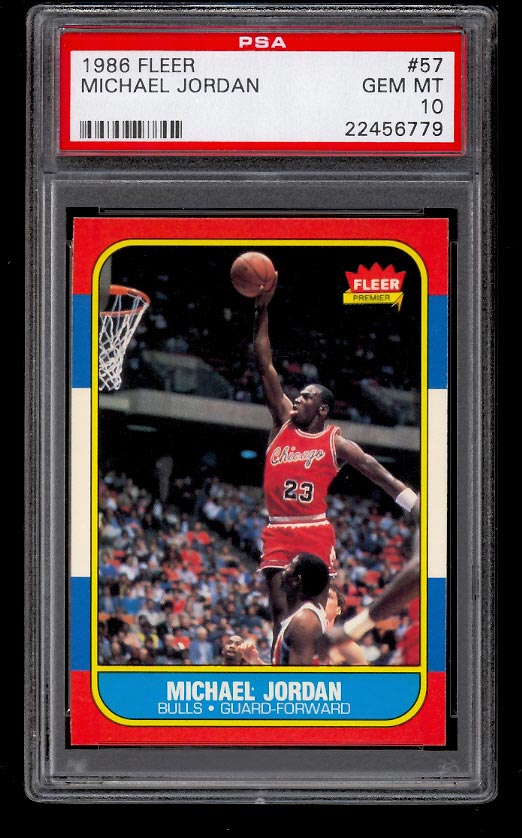 1986 Fleer Basketball Michael Jordan ROOKIE RC #57 PSA 10 GEM MINT (PWCC)
Closing price — $10,100.00
2014 Premier Auction #3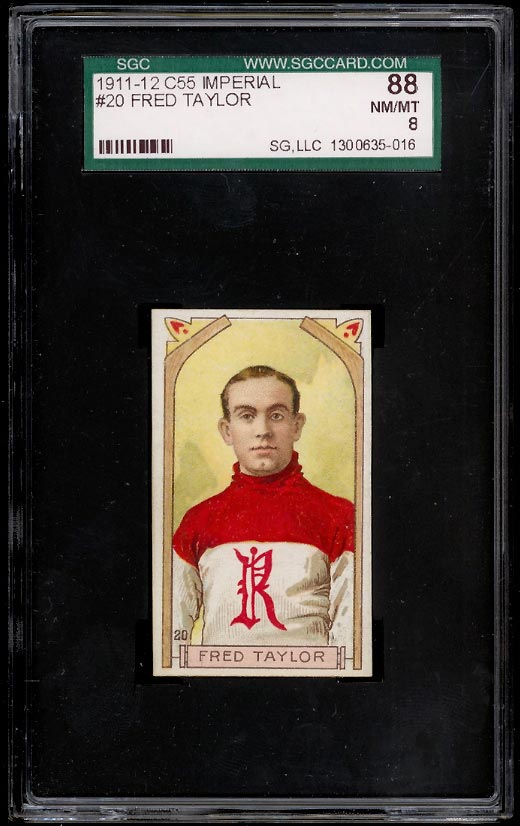 1911 C55 Hockey Fred 'Cyclone' Taylor #20 SGC 8 NM-MT (PWCC)
Closing price — $3,605.55
2014 Premier Auction #3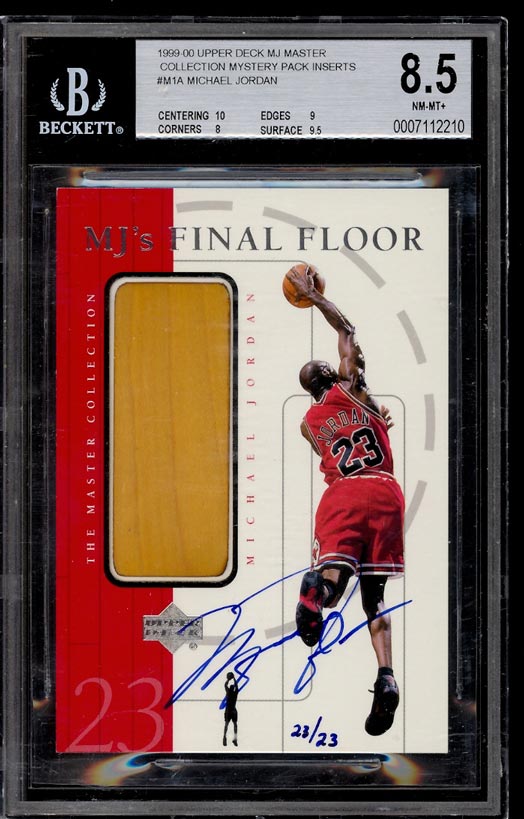 1999 UD Master Coll Final Floor Michael Jordan AUTO FLOOR 23/23 BGS 8.5 (PWCC)
Closing price — $3,288.00
2014 Premier Auction #3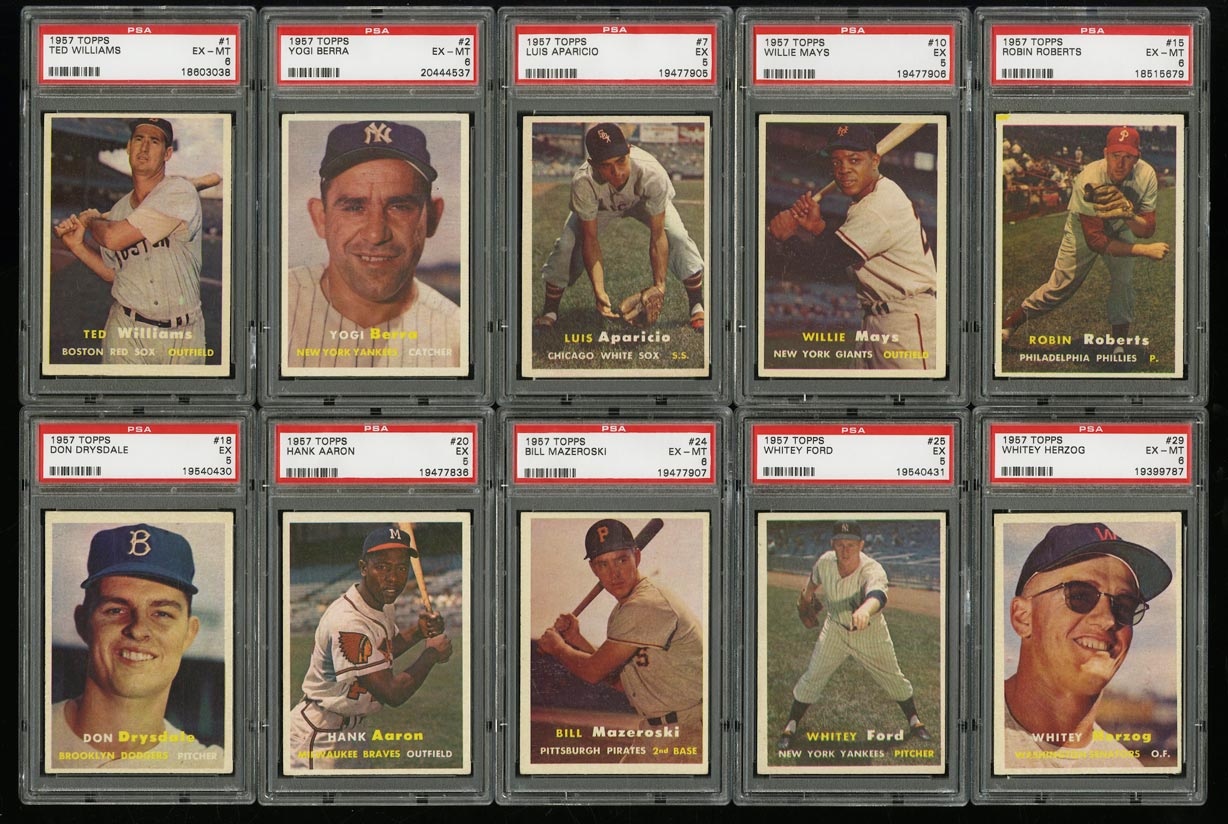 1957 Topps Hi-Grade COMPLETE SET Mickey Mantle Aaron Mays Clemente, PSA (PWCC)
Closing price — $5,600.00
2014 Premier Auction #3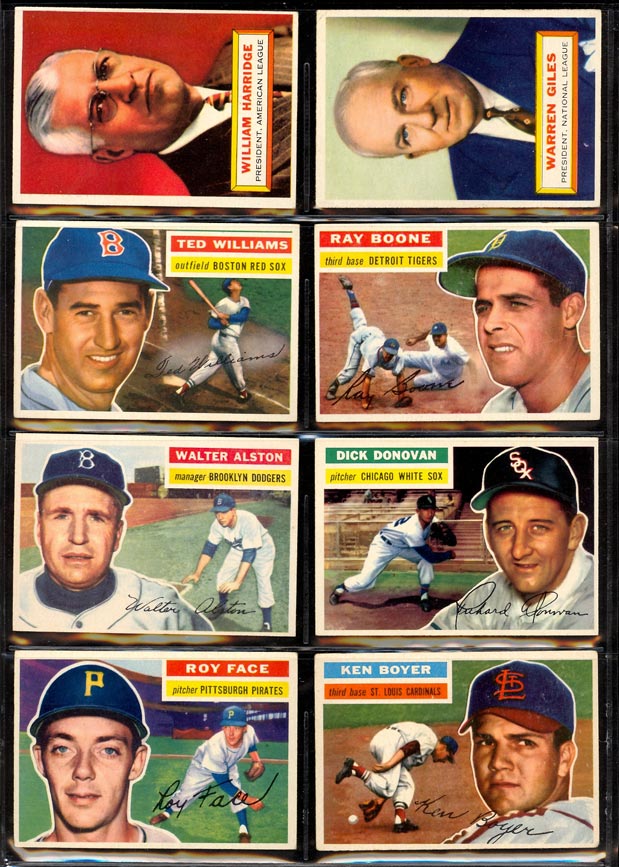 1956 Topps Mid-Grde COMPLETE SET Mickey Mantle Robinson Mays Koufax Aaron (PWCC)
Closing price — $3,450.00
2014 Premier Auction #3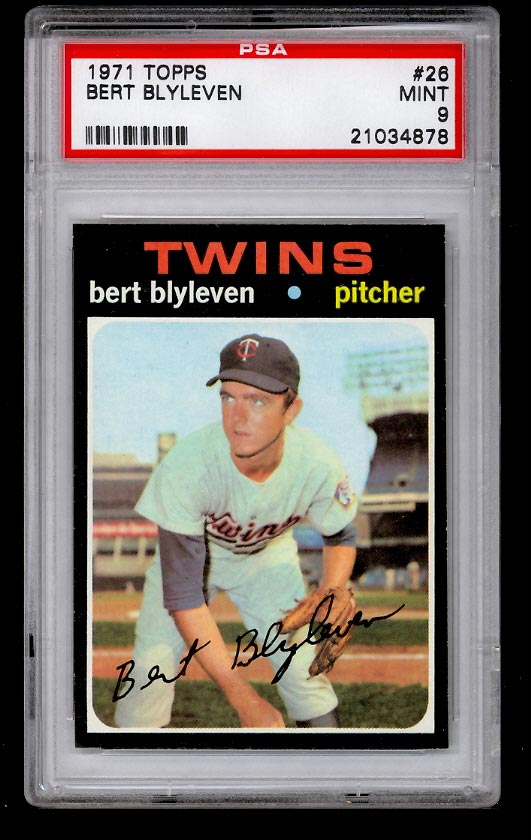 1971 Topps SETBREAK Bert Blyleven ROOKIE RC #26 PSA 9 MINT (PWCC)
Closing price — $3,825.00
2014 Premier Auction #3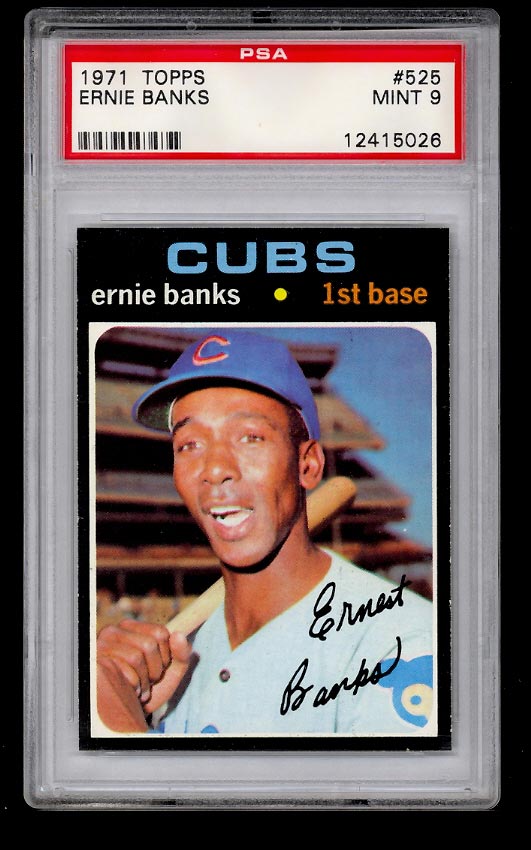 1971 Topps SETBREAK Ernie Banks #525 PSA 9 MINT (PWCC)
Closing price — $4,737.87
2014 Premier Auction #3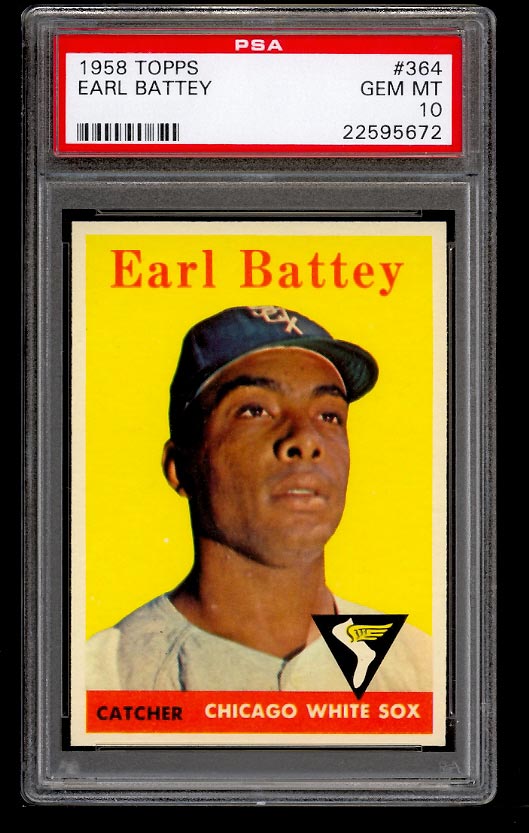 1958 Topps Earl Battey #364 PSA 10 GEM MINT (PWCC)
Closing price — $3,814.98
2014 Premier Auction #3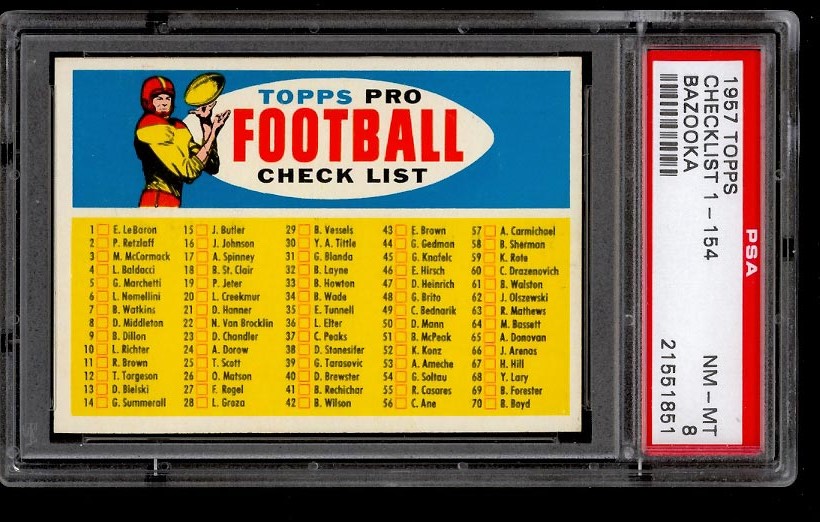 1957 Topps Football SETBREAK Checklist 1-154 BAZOOKA PSA 8 NM-MT - RARE (PWCC)
Closing price — $10,000.00
2014 Premier Auction #3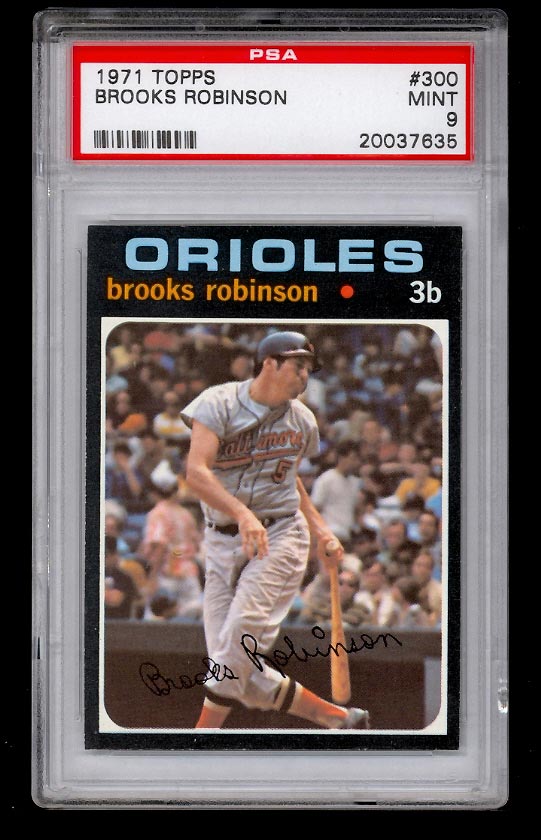 1971 Topps SETBREAK Brooks Robinson #300 PSA 9 MINT (PWCC)
Closing price — $6,000.00
2014 Premier Auction #3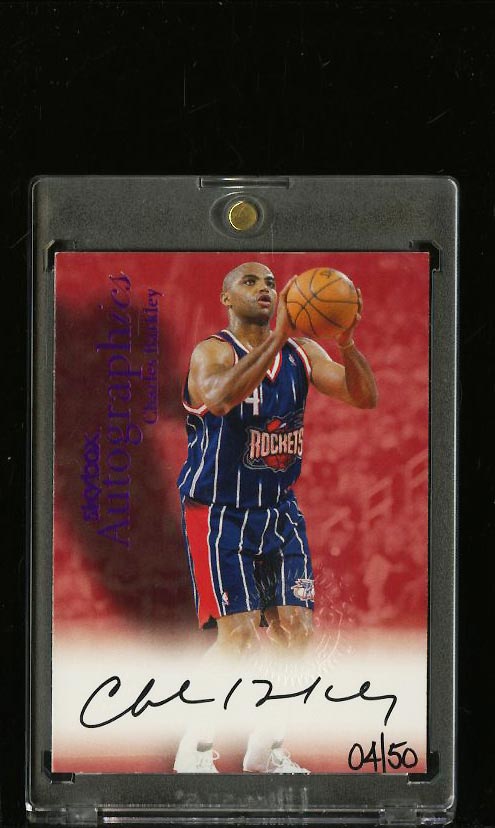 1999 Skybox Premium Autographics Charles Barkley AUTO JERSEY NUMBER 4/50 (PWCC)
Closing price — $3,250.00
2014 Premier Auction #3